DiPasquale & Associates, P.A. is an accounting firm like no other. Founded in 1996 on an understanding of the unique personality of the South Florida business culture, the firm has since grown into one of the area's leading providers of accounting and tax services. Our firm's founders, Tara and Chris DiPasquale each have an extensive accounting and tax background gained from experience working with many of South Florida's leading companies.
The concept of starting DiPasquale & Associates came when we realized that many of the companies and individuals in South Florida were in a unique position, they simply didn't fit very well into any of the previously established accounting service providers' framework. They were either too small to get the attention they required from the large accounting firms (nor did they want to pay the outrageous fees) or they were too large for the many sole practitioners which simply couldn't provide the level of service they required.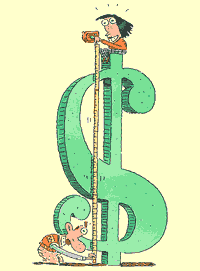 DiPasquale & Associates was structured to provide the "right fit" for most of the companies and individuals in this area.
Over the years, some of our original clients have moved from South Florida into other states and even other countries. To date, all of them have retained us as their accountants and each has introduced new clients in their new hometown. This has allowed us to expand into new markets and to provide new services unique to each location.
We believe that DiPasquale & Associates has attained the perfect balance required of our clients. We have the ability, knowledge and experience to handle the most complex business transactions while maintaining a very personal relationship with the individuals involved. Our professional staff of accountants boasts an overall business experience of over 20 years and our office is state-of-the-art with all the best accounting and tax preparation technologies available.